Appliance Repairs in Lancing: Your Trusted Partner for Home Appliance Solutions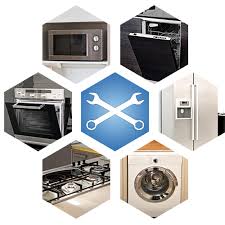 Are your home appliances causing you headaches with unexpected breakdowns and malfunctions? Fret not, for our professional appliance repair services in Lancing are here to save the day! We understand that your appliances are the backbone of your household, and when they stop working, it can disrupt your daily routine. That's where we come in, providing reliable, prompt, and cost-effective solutions to get your appliances back in top shape.
Why Choose Our Appliance Repair Services in Lancing?
1. Expertise and Experience
Our team of highly trained technicians boasts extensive experience in handling a wide range of appliance brands and models. Whether you have a malfunctioning washing machine, a temperamental oven, or a refrigerator on the fritz, we've got you covered. We stay updated with the latest appliance technologies to ensure we can tackle any problem efficiently.
2. Prompt and Reliable Service
We understand the importance of your appliances in your daily life, which is why we prioritize prompt service. When you call us for assistance, we make it our mission to schedule a visit at your convenience and diagnose the issue swiftly. Our goal is to minimize downtime and restore your appliances to full functionality as soon as possible.
3. Cost-Effective Solutions
Appliance repairs are often a more budget-friendly option compared to replacing your appliances. Our team is committed to providing cost-effective solutions, ensuring that you get the most value out of your appliances. We believe that a well-repaired appliance can serve you for many more years.
4. Customer Satisfaction
Customer satisfaction is at the heart of what we do. We take pride in our work and aim to exceed your expectations. Our dedicated team ensures that you are completely satisfied with the results of our repairs. Your positive feedback and trust in our services drive us to continually deliver top-notch results.
Our Range of Appliance Repair Services
No matter what type of appliance troubles you're facing, our appliance repair services in Lancing cover a wide spectrum of appliances, including:
Washing Machines: Whether it's a drainage issue or a malfunctioning drum, we can get your washing machine back in working order.
Refrigerators: From cooling problems to leaks and unusual noises, our experts can handle all refrigerator issues.
Ovens and Stoves: Problems with heating elements, temperature control, and ignition can be efficiently addressed.
Dishwashers: Poor cleaning, drainage issues, or problems with the detergent dispenser are no match for our technicians.
Dryers: Overheating, ineffective drying, or issues with the drum can be swiftly resolved.
Preventive Maintenance
In addition to repair services, we also offer preventive maintenance to help you avoid future appliance issues. Regular check-ups, cleaning, and maintenance can prolong the life of your appliances and save you money in the long run.
Local Domestic Appliance Repairs
When your domestic appliances falter, having a reliable local repair service can make all the difference. Local domestic appliance repairs offer the convenience of proximity, quick response times, and a personal touch.
Domestic Appliances: Streamlining Your Daily Routine with Modern Convenience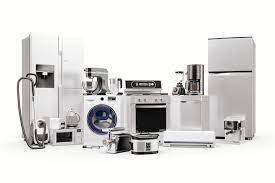 In the tapestry of modern living, domestic appliances are the threads that weave convenience into our daily routines. From the humble washing machine to the sophisticated refrigerator, these devices have become indispensable in homes across the globe. This article explores the significance of domestic appliances, their evolution, and the transformative impact they've had on households.
1. The Evolution of Domestic Appliances
Trace the journey of domestic appliances from simple manual tools to technologically advanced devices. Explore how innovations over the years have enhanced efficiency, reduced manual labour, and introduced smart features that align with the demands of contemporary lifestyles.
2. Convenience Redefined: The Role of Domestic Appliances
Delve into the pivotal role domestic appliances play in streamlining daily chores. From the time-saving dishwasher to the efficient vacuum cleaner, these devices have become companions in household management, allowing individuals to reclaim precious time for more meaningful activities.
3. The Kitchen Revolution: Time-Saving Cooking Appliances
The kitchen is the heart of the home, and modern cooking appliances have revolutionized the culinary landscape. Explore the impact of time-saving appliances such as ovens, microwaves, and food processors, making cooking more accessible and enjoyable for individuals with diverse schedules.
4. Labor-Saving Laundry Appliances
Laundry, once a laborious task, has been transformed by appliances like washing machines and tumble dryers. This section discusses how these devices have alleviated the physical demands of laundry, providing efficiency and convenience to households.
5. Refrigeration: Preserving Freshness and Nutrition
Refrigerators have become a cornerstone of modern kitchens, preserving perishable goods and extending the shelf life of food. Explore how refrigeration technology has evolved, contributing not only to convenience but also to reducing food waste.
6. Smart Home Integration: The Rise of Connected Appliances
The era of smart homes has ushered in a new wave of connected appliances. Learn about the integration of domestic devices with smart technologies, allowing users to control and monitor their appliances remotely, enhancing efficiency and energy conservation.
7. Sustainability in Appliance Design and Usage
In the wake of environmental consciousness, sustainability has become a focal point in appliance design. This section explores how manufacturers are adopting eco-friendly practices, creating energy-efficient appliances that align with global sustainability goals.
Contact Us for Appliance Repairs in Lancing
Don't let appliance issues disrupt your daily life. Contact our professional appliance repair services in Lancing today and enjoy the benefits of efficient, cost-effective, and reliable solutions. We are your trusted partner for all your appliance repair needs. Let us put the convenience back into your household by ensuring your appliances work flawlessly.
When your appliances falter, remember, we're just a call away!
The range of appliances we repair and service includes…
Washing Machines
We repair all the current and leading makes and models of washing machines.
Tumble Dryers
We service and repair all leading makes and models of tumble dryers
Washer Dryers
Our engineers are familiar with all the current models of washer dryers
Dishwashers
All the leading makes and models of dishwashers serviced and repaired
Electric Cookers
We repair all the current and leading makes and models of electric cookers
Electric Ovens
We service and repair all leading makes and models of electric ovens
Electric Hobs
Our engineers are familiar with all the current models of electric hobs
Intergrated Appliances
All types of intergrated appliances serviced and repaired by our engineers
And More
The highest standards in the Domestic Appliance Repair Trade… Find out more.
Send a Message
Click here to send an Email