Welcome to Expert Appliance Repairs in Haywards Heath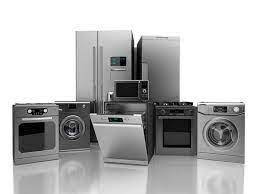 Are your household appliances giving you trouble? Don't worry, our dedicated team of skilled technicians is here to provide top-notch appliance repair services to customers in Haywards Heath and the surrounding areas. With years of full service experience and a commitment to customer satisfaction, we are your trusted partner in getting your appliances back in working order.
Our Services: Domestic Appliances
1. Washing Machines Repairs: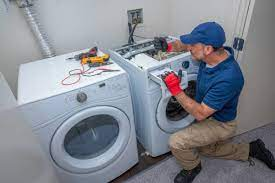 Is your washing machine leaving your clothes soaking wet or making strange noises? Our experts are well-versed in diagnosing and fixing a wide range of washing machine issues. From drum problems to electrical glitches, we'll have your machine running smoothly again.
2. Refrigerator and Freezer Repairs: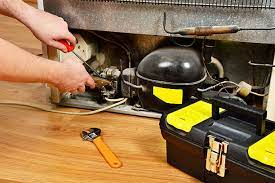 Is your fridge not keeping your food cold enough? Is your freezer forming too much ice? Our skilled technicians and engineers can quickly identify the root cause of the problem and provide effective solutions, ensuring your perishables stay fresh.
3. Oven and Electric Cookers Repairs: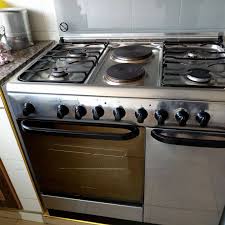 Having trouble with your oven's temperature accuracy or your cooker's ignition? Our team of engineers has the knowledge to handle various oven and cooker brands and models. We'll have you cooking up a storm in no time.
4. Dishwasher Repairs: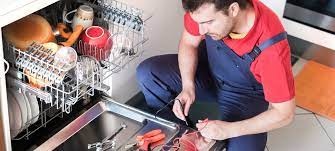 A malfunctioning dishwasher can disrupt your daily routine. Whether it's drainage issues or problems with the spray arm, we're equipped to tackle dishwasher repair problems and restore its cleaning efficiency.
5. Tumble Dryers Repairs: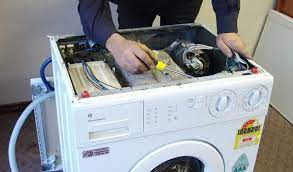 If your clothes are coming out of the dryer damp or the machine is making unusual sounds, it's time to call in the experts. Our full service team can swiftly diagnose and repair the issue and provide reliable repairs.
Why Choose Us:
Expert Technicians: Our team comprises skilled technicians with extensive experience in handling a wide range of appliance repairs. They stay updated with the latest technologies and techniques to provide accurate solutions.
Prompt Service: We understand the inconvenience a malfunctioning appliance can cause. That's why we aim to provide quick and efficient service, minimizing downtime.
Transparent Pricing: Our pricing is fair and transparent. We'll provide you with an estimate before starting any repair work, so you know exactly what to expect.
Quality Parts: We use only high-quality replacement parts to ensure the longevity of the repairs and the optimal performance of your appliances.
Customer Satisfaction: Our customers are at the heart of what we do. We take pride in our exceptional customer service and strive to leave you satisfied with both our repairs and our interactions.
Small Kitchen Appliances:
Toaster and Toaster Oven: For toasting bread and, in the case of toaster ovens, baking and broiling small amounts of food.
Blender: Used for making smoothies, pureeing soups, and blending various foods.
Food Processor: Helps with chopping, slicing, dicing, and even kneading the dough.
Coffee Maker: Brews coffee. There are various models including drip coffee makers, espresso machines, and French presses.
Electric Kettle: Heats water quickly without the need for a stovetop.
Mixer: There are hand mixers and stand mixers. They're useful for baking and making dishes that require mixing, whipping, or kneading.
Slow Cooker/Crock-Pot: Allows for the slow cooking of meals, making stews, soups, and other dishes.
Pressure Cooker/Instant Pot: Cooks food quickly under pressure. Modern versions often have multiple functions, including slow cooking, rice cooking, and yogurt making.
Juicer: Extracts juice from fruits and vegetables.
Grinder: Used for grinding various food items, including spices and coffee beans.
Deep Fryer: For deep frying foods at home.
Rice Cooker: Prepares rice perfectly every time and can often be used for other grains.
Electric Grill/Griddle: For grilling or cooking foods like pancakes, sandwiches, or meat.
Ice Cream Maker: Allows you to make ice cream at home.
Air Fryer: Cooks food by circulating hot air around it, producing a crispy layer similar to frying but with significantly less oil.
Contact Us:
Don't let appliance issues disrupt your daily routine any longer. Contact us today to schedule a full appliance repair service. Our friendly staff will be more than happy to assist you with repair service and get your appliances back in perfect working order. Experience hassle-free appliance repairs with Expert Appliance Repairs in Haywards Heath, Haywards Heath area, Burgess Hill and surrey.
The range of appliances we repair and service includes…
Washing Machines
We repair all the current and leading makes and models of washing machines.
Tumble Dryers
We service and repair all leading makes and models of tumble dryers
Washer Dryers
Our engineers are familiar with all the current models of washer dryers
Dishwashers
All the leading makes and models of dishwashers serviced and repaired
Electric Cookers
We repair all the current and leading makes and models of electric cookers
Electric Ovens
We service and repair all leading makes and models of electric ovens
Electric Hobs
Our engineers are familiar with all the current models of electric hobs
Intergrated Appliances
All types of intergrated appliances serviced and repaired by our engineers
And More
The highest standards in the Domestic Appliance Repair Trade… Find out more.
Send a Message
Click here to send an Email