Expert Appliance Repairs in Crawley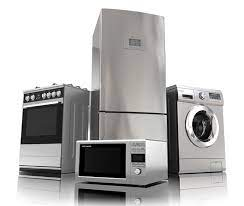 Is your trusted home appliance showing signs of wear and tear? Are you tired of dealing with malfunctioning appliances that disrupt your daily routine? Look no further! Our professional appliance repair services in Crawley are here to provide you with efficient, reliable, and affordable solutions to fix all your appliance woes.
Our Services
At Green Appliance Repairs, we take pride in being Crawley's go-to appliance repair experts. With a team of highly skilled technicians and years of industry experience, we offer a comprehensive range of domestic appliance and repair services to keep your household running smoothly. Our various domestic appliance and services include:
Washing Machine Repairs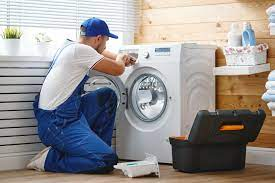 Don't let a faulty washing machine ruin your laundry day. Our own service experts can diagnose and repair a wide range of washing machine issues, from leaks and unusual noises to electrical problems.
Oven and Cooker Repairs
Is your oven not heating up or cooking unevenly? Our technicians and engineers are well-versed in diagnosing and fixing your ovens and cooker problems, ensuring your meals are cooked to perfection.
Refrigerator and Freezer Repairs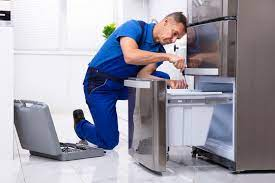 A malfunctioning refrigerator can lead to spoiled food and inconvenience your customers. Our swift and effective repairs will get your fridge or freezer back to optimal functioning in no time.
Dishwasher Repairs
Tired of hand-washing dishes due to a malfunctioning dishwasher? Our team of engineers can tackle dishwasher issues and fix them like poor drainage, leaks, and cycle interruptions.
Tumble Dryer Repairs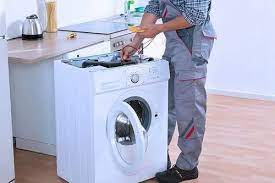 If your tumble dryer is leaving clothes damp or making unusual noises, our experts can diagnose the problem and provide efficient repairs to have your laundry routine back on track.
Why Choose Us?
Expert Technicians: Our skilled technicians are fully trained and experienced in repairing a wide variety of appliances from different brands.
Prompt Service: We understand the importance of timely repairs. Our team is dedicated to providing quick responses and efficient solutions.
Affordable Rates: We believe in transparent pricing and offer competitive rates for our top-notch repair services.
Quality Parts: We use only genuine and high-quality replacement parts to ensure the longevity and performance of your appliances.
Customer Satisfaction: Your satisfaction is our top priority. We strive to exceed your expectations and provide hassle-free appliance repair experiences.
How It Works
Contact Us: Reach out to us via phone or our online form to schedule an appointment.
Diagnosis: Our technician will visit your location, inspect the appliance, and diagnose the issue.
Repair Plan: We'll provide you with a detailed repair plan and cost estimate for your approval.
Efficient Repairs: Once approved, our technician will promptly and efficiently carry out the necessary repairs.
Quality Check: We perform a thorough quality check to ensure the appliance is functioning optimally.
Customer Approval: We'll confirm with you that the repair meets your satisfaction.
Schedule Your Appliance Repair Today!
Don't let a malfunctioning appliance disrupt your daily life any longer. Contact Green Appliance Repairs for expert appliance repairs in Crawley. Our team is committed to restoring your appliances to their full functionality, allowing you to enjoy a smooth-running household once again.
The range of appliances we repair and service includes…
Washing Machines
We repair all the current and leading makes and models of washing machines.
Tumble Dryers
We service and repair all leading makes and models of tumble dryers
Washer Dryers
Our engineers are familiar with all the current models of washer dryers
Dishwashers
All the leading makes and models of dishwashers serviced and repaired
Electric Cookers
We repair all the current and leading makes and models of electric cookers
Electric Ovens
We service and repair all leading makes and models of electric ovens
Electric Hobs
Our engineers are familiar with all the current models of electric hobs
Intergrated Appliances
All types of intergrated appliances serviced and repaired by our engineers
And More
The highest standards in the Domestic Appliance Repair Trade… Find out more.
Send a Message
Click here to send an Email