Appliance Repairs in East Grinstead: Your Trusted Solution for Home Essentials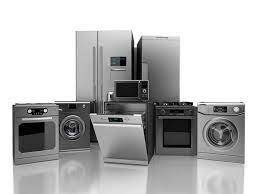 Welcome to our dedicated appliance repair service in East Grinstead. We understand the importance of well-functioning appliances in your home appliances and daily life, and our team is here to ensure that your appliances are back up and running efficiently.
Our Services Domestic Appliances
At Appliance Repairs East Grinstead, we offer customers a comprehensive range of domestic appliance repair services to suit and address all your needs:
1. Washing Machines Repair: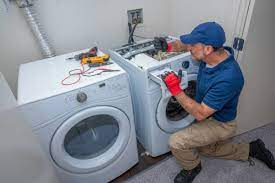 From leaks and unusual noises to cycle issues, our experts can diagnose and repair washing machines or fix a wide array of washing machine problems.
2. Refrigerator Repairs: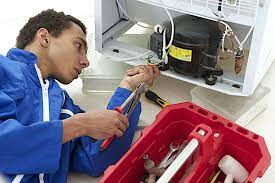 Is your fridge not cooling properly or experiencing temperature fluctuations? Our skilled technicians can get it working optimally again.
3. Oven and Stove Repairs: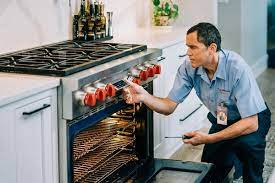 If your other ovens still isn't heating evenly or your stove burners are malfunctioning, we can restore them to their full functionality.
4. Dishwasher Repairs: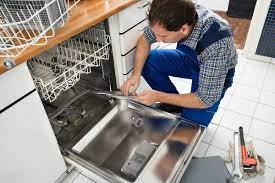 Don't let a faulty dishwasher disrupt your kitchen routine. Our team can handle and fix various dishwasher issues, ensuring your dishes come out sparkling clean.
5. Tumble Dryers Repair: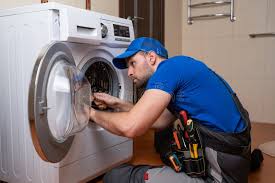 Whether your dryer isn't drying clothes effectively or is making unusual sounds, we can provide timely repairs to keep your laundry routine on track.
Why Choose Us?
1. Experienced Professionals: Our team of engineers consists of experienced engineers and qualified technicians and engineers who have a deep understanding of a wide range of appliances.
2. Quick and Efficient: We know how inconvenient a full repair or broken appliance can be. Our fast response times and efficient repairs aim to minimize disruption to your daily life.
3. Reliable Repairs: We use genuine spare parts only for appliance repairs, ensuring that your appliances operate efficiently and have a longer lifespan.
4. Local Service: As a local business, we are familiar with the specific service needs of East Grinstead residents and provide personalized service.
5. Transparent Pricing: Our pricing is competitive and transparent. You can guarantee you'll receive an upfront quote before any work begins, so you know exactly what to expect.
Expert Appliance Repair Services: Your Trusted Solution
Professional appliance repair services bring expertise and knowledge to the table. Skilled service technicians can have customers diagnose appliance problems accurately, source replacement parts, and implement effective repairs, ensuring your appliances function optimally.
Contact Us
When you need reliable appliance repairs in the local area of East Grinstead, Appliance Repairs East Grinstead is your go-to solution. Contact us today to schedule a repair or to get more complete information about our services. Our friendly team is ready to assist you and restore the convenience of your home appliances.
The range of appliances we repair and service includes…
Washing Machines
We repair all the current and leading makes and models of washing machines.
Tumble Dryers
We service and repair all leading makes and models of tumble dryers
Washer Dryers
Our engineers are familiar with all the current models of washer dryers
Dishwashers
All the leading makes and models of dishwashers serviced and repaired
Electric Cookers
We repair all the current and leading makes and models of electric cookers
Electric Ovens
We service and repair all leading makes and models of electric ovens
Electric Hobs
Our engineers are familiar with all the current models of electric hobs
Intergrated Appliances
All types of intergrated appliances serviced and repaired by our engineers
And More
The highest standards in the Domestic Appliance Repair Trade… Find out more.
Send a Message
Click here to send an Email