Appliance Repairs in Eastbourne: Keeping Your Appliances Running Smoothly
Welcome to Eastbourne, a beautiful coastal town known for its picturesque scenery and serene surroundings. Living in such a peaceful environment comes with its perks, but it also means you need to take good care of your domestic appliances, to keep them running smoothly. In this article, we will explore the importance of domestic Appliance Repairs in Eastbourne and how you can ensure the longevity of your household devices. Call us on 01323 382049
Why Choose Eastbourne for Appliance Repairs?
When it comes to appliance repairs, choosing the right service provider is crucial. Eastbourne offers a range of both domestic appliances and appliance repair services, ensuring that your appliances receive the best care possible. With skilled technicians and convenient service options, you can rest assured that your faulty devices will be back up and running in no time.
Appliance Repairs in Eastbourne:

The Most Common Appliance Issues

Appliances can sometimes fail, causing inconvenience and frustration. Understanding the most common issues that appliances face can help you identify problems early and seek professional assistance. Here are some prevalent appliance problems:
Washing Machines Leaks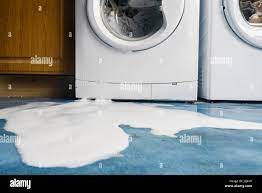 If you notice water pooling around your washing machine, there might be a leak in the water supply or drainage hoses. Ignoring this issue can lead to water damage and mold growth.
Oven Temperature Inconsistencies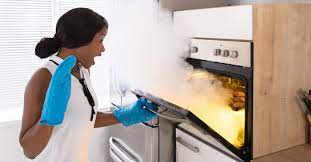 An oven that doesn't maintain a steady temperature can ruin your culinary creations. It's essential to have it checked to ensure even cooking.
Dishwasher Not Cleaning Properly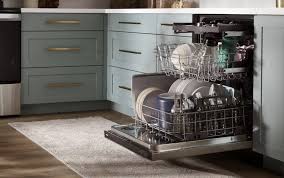 If your dishwasher is leaving dishes dirty or cloudy after a cycle, it might have clogged spray arms or a faulty water inlet valve.
Dryer Not Drying Effectively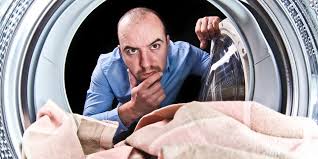 A dryer that isn't drying clothes properly might have a blocked vent or a malfunctioning heating element.
The Benefits of Timely Appliance Repairs
Ignoring appliance issues can lead to bigger problems in the future and even result in costly replacements. Here are some health benefits of getting timely appliance repairs:
1. Cost-Effectiveness
Repairing a faulty appliance is often more cost-effective than buying a brand-new one.
2. Energy Efficiency
A well-maintained appliance operates more efficiently, saving you money on utility bills.
3. Extended Lifespan
Regular maintenance and timely repairs can extend the lifespan of your appliances, giving you more value for your money.
4. Convenience
Working appliances provide convenience and peace of mind, ensuring your and ovens daily routines run smoothly.
How to Choose the Right Appliance Repair Service in Eastbourne
With numerous appliance repair services available in Eastbourne, finding the right one can be overwhelming. Consider the following factors when selecting a top appliance repair service:
1. Experience and Expertise
Look for a repair service with a team of experienced technicians and specialists who have the knowledge and skills to handle various appliance models.
2. Reputation and Reviews
Check online reviews and testimonials to gauge the reputation of the repair service and ensure their customers are satisfied.
3. Warranty and Guarantees
Choose a repair service that offers warranties on their repair work, giving you peace of mind in case any issues arise after the repair.
4. Prompt Service
Quick turnaround times are essential, especially when dealing with critical appliances like refrigerators or ovens.
Appliance repairs in Eastbourne are a crucial aspect of maintaining a smooth-running household. By addressing common appliance issues promptly and choosing the right repair service, you can ensure the longevity and efficiency of your devices. Don't overlook the benefits of timely repairs – they can save you money, energy, and inconvenience in the long run. So, if you find any of your appliances acting up, contact and make appointments with fully qualified engineers, experienced engineers repair booked to fix appliances and don't hesitate to seek professional help.
The range of appliances we repair and service includes…
Washing Machines
We repair all the current and leading makes and models of washing machines.
Tumble Dryers
We service and repair all leading makes and models of tumble dryers
Washer Dryers
Our engineers are familiar with all the current models of washer dryers
Dishwashers
All the leading makes and models of dishwashers serviced and repaired
Electric Cookers
We repair all the current and leading makes and models of electric cookers
Electric Ovens
We service and repair all leading makes and models of electric ovens
Electric Hobs
Our engineers are familiar with all the current models of electric hobs
Intergrated Appliances
All types of intergrated appliances serviced and repaired by our engineers
And More
The highest standards in the Domestic Appliance Repair Trade… Find out more.
Send a Message
Click here to send an Email