Appliance Repairs in Horsham: Your Trusted Partner for Fast and Reliable Service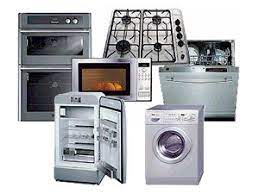 Welcome to our premier appliance repair service in Horsham! We are your trusted local experts for all your appliance repair needs. Our dedicated team of skilled technicians is committed to our repair services restoring the functionality of your household appliances quickly and efficiently. With years of experience and a passion for delivering top-notch service, we are your go-to choice for appliance repairs in Horsham and the surrounding areas.
Our Services
We offer comprehensive appliance repair services that cover and repair a wide range of home appliances. Whether it's your trusty washing machine, reliable refrigerator, efficient dishwashers, tumble dryers, kitchen appliances, fridges freezers, ovens, cookers, and new appliance, or any other appliance causing you trouble, we have the expertise to fix it.
Domestic Appliances Repair Service:
Washing Machine Repairs: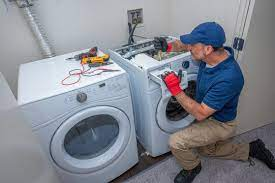 From leaking issues to drum malfunctions, we can diagnose and fix various washing machine problems, ensuring your laundry routine runs smoothly again.
Refrigerator Repairs: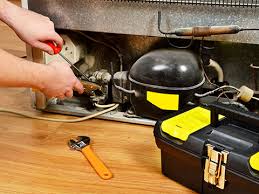 A malfunctioning refrigerator can lead to spoiled food and inconvenience. Our technicians can swiftly identify and repair cooling problems, faulty thermostats, and more.
Dishwasher Repairs: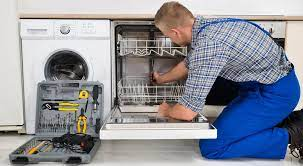 Don't let a faulty dishwasher disrupt your kitchen routine. We can address issues like poor drainage, unusual noises, and electronic malfunctions to make your dishwasher as good as new.
Oven and Stove Repairs: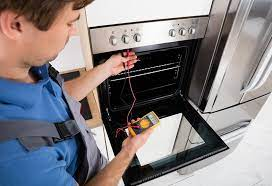 Cooking shouldn't be a hassle. If your oven or stove is giving you trouble, our experts can handle issues with heating elements, igniters, and control panels.
Microwave Repairs: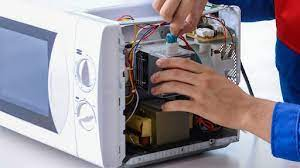 Is your microwave not heating or experiencing electrical problems? Our technicians can diagnose and repair a range of microwave issues to restore your kitchen convenience.
Why Choose Us?
Experienced Technicians: Our team consists of experienced and trained technicians who are well-versed in repairing various appliance brands and models.
Prompt Service: We understand the importance of functional appliances in your daily life. That's why we strive to provide prompt and efficient repair services to minimise any inconvenience.
Transparent Pricing: We believe in transparent pricing, and our repair quotes are fair and competitive. You'll know the cost upfront before we start any work.
Quality Parts: When replacements are needed, we use high-quality, genuine parts to ensure the longevity of your repaired appliances.
Customer Satisfaction: Our track record of satisfied customers speaks for itself. We're dedicated to delivering top-level service that meets and exceeds your expectations.
How It Works
Contact Us: Reach out to us via phone or our online contact form to schedule a repair appointment.
Diagnosis: Our technician will visit your location to diagnose the issue with your appliance and provide you with a repair quote.
Repair: Upon your approval, we'll proceed with the repair using quality parts and expert techniques.
Testing: After the repair is complete, we'll test the appliance to ensure it's functioning perfectly.
Customer Satisfaction: We're not satisfied until you are. We'll ensure you're happy with the repair and answer any questions you might have.
Appliance Repair
Appliance repair can cover a range of issues for a variety of household appliances, from refrigerators and ovens to washing machines and dishwashers.
Diagnostics
Symptoms: Identify what the appliance is or isn't doing. Is it making a strange noise, failing to turn on, or not performing its primary function?
User Manual: Consult the user manual for troubleshooting tips. Many minor issues can be resolved this way.
Online Forums and Videos: These resources can be very helpful for diagnosing and even repairing minor issues.
Error Codes: Some modern appliances will display error codes. Look these up in the manual or online.
DIY Repair vs. Professional Help
DIY: If the problem seems minor and you're comfortable with attempting to fix it, you may save money and time. Always follow safety guidelines, such as unplugging the appliance before you work on it.
Professional Help: For major repairs or if you are unsure about performing the work yourself, it's advisable to call a professional.
Electrical Appliances
Electrical appliances are devices that use electricity to perform specific functions such as cooking, cleaning, heating, cooling, and more. These appliances can be broadly categorized into:
Types of Electrical Appliances
Small Appliances

Kitchen Appliances: Toaster, blender, coffee maker, electric kettle, microwave, etc.
Personal Care Appliances: Hair dryer, electric shaver, curling iron, etc.
Cleaning Appliances: Handheld vacuum, steam cleaner, etc.

Major Appliances

Kitchen: Refrigerator, dishwasher, electric or gas range, etc.
Laundry: Washing machine, dryer, etc.
Home Comfort: Air conditioner, electric heater, etc.

Home Electronics

TV, audio systems, computers, etc. (sometimes considered a separate category from appliances)
Don't let appliance problems disrupt your daily routine. Contact us for reliable and efficient appliance repairs in Horsham, west Sussex, Broadbridge heath, Horsham area, and mannings heath. Our commitment to quality service and customer satisfaction sets us apart. Let us bring your appliances back to life!
The range of appliances we repair and service includes…
Washing Machines
We repair all the current and leading makes and models of washing machines.
Tumble Dryers
We service and repair all leading makes and models of tumble dryers
Washer Dryers
Our engineers are familiar with all the current models of washer dryers
Dishwashers
All the leading makes and models of dishwashers serviced and repaired
Electric Cookers
We repair all the current and leading makes and models of electric cookers
Electric Ovens
We service and repair all leading makes and models of electric ovens
Electric Hobs
Our engineers are familiar with all the current models of electric hobs
Intergrated Appliances
All types of intergrated appliances serviced and repaired by our engineers
And More
The highest standards in the Domestic Appliance Repair Trade… Find out more.
Send a Message
Click here to send an Email