Appliance Repairs in Lewes: Fast, Efficient, and Reliable

Welcome to Lewes's Premier Appliance Repair Service
When life comes to a screeching halt because of a malfunctioning appliance, we understand the urgency to get back on track. Based right in the heart of Lewes, we are your go-to service for all your appliance repair needs. From washing machines that won't spin to ovens that won't heat, our team of skilled technicians is committed to resolving your issues efficiently, with minimal disruption to your daily routine.
Why Choose Our Appliance Repair Service in Lewes?
Local and Accessible: As a Lewes-based service, we're just around the corner. This means faster response times and a deep understanding of our community's needs.
Experienced Technicians: Our team is trained to handle a wide range of appliances across various brands, ensuring you get the best service every time.
Transparent Pricing: No hidden fees or surprise charges. We provide clear and upfront pricing so you can make informed decisions.
Warranty on Repairs: We stand by our work. All repairs come with a warranty, giving you peace of mind.
Genuine Spare Parts: We use only original and high-quality parts for replacements, ensuring longevity and peak performance of your appliances.
Our Domestic Appliance Repairs Services
Washing Machine and Dryers: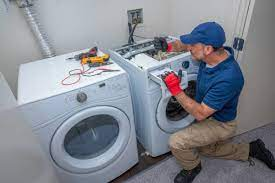 Whether it's refusing to drain, spin, or dry your clothes, our experts can quickly diagnose and fix the issue.
Electric Ovens and Stoves: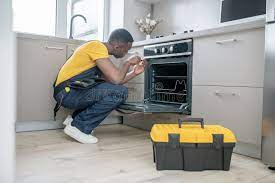 uneven heating to electrical issues, we tackle all oven and stove problems with ease.
Refrigerators and Freezers: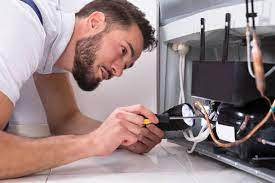 Ensure your perishables remain fresh and frozen desserts stay icy with our top-notch repair services.
Electric Cookers Dishwashers: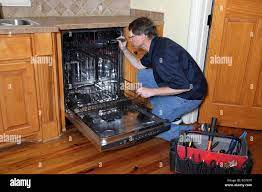 Leaks, poor cleaning, or electrical issues – whatever the problem, we'll ensure your dishes come out sparkling every time.
Microwaves Oven: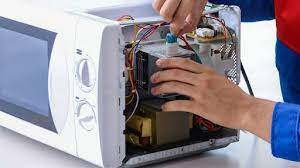 For issues like ineffective heating or turntable malfunctions, trust our team to bring your microwave back to life.
Our Process
Schedule an Appointment: Simply give us a call or fill out our online form to book an appointment at a time convenient for you.
Diagnostics: Our technician will visit your location, assess the problem, and provide a detailed diagnosis.
Transparent Quotation: Post-diagnosis, we provide a clear and upfront quote. Once you give the nod, we proceed with the repair.
Repair and Testing: After fixing the issue, our technician will run a series of tests to ensure the appliance is functioning perfectly.
Post-Repair Support: If you face any hiccups after our service, we're just a call away. Your satisfaction is our top priority.
Domestic Appliances
Domestic appliances, commonly known as household appliances, are electrical or mechanical machines that help in various household functions such as cooking, cleaning, and food preservation. They've become integral parts of our daily lives, adding comfort and efficiency to our routines.
Types of Domestic Appliances
White Goods: These are major appliances, usually large, and typically finished in white, though that is not always the case today. Examples include:

Refrigerators and freezers
Washing machines and tumble dryers
Dishwashers
Electric or gas stoves
Air conditioners

Small Appliances or Brown Goods: These are portable or semi-portable appliances, often used on tabletops or countertops. Examples include:

Microwave ovens
Coffee makers
Blenders and mixers
Toasters
Electric kettles

Consumer Electronics or Entertainment Appliances: These are used for leisure and entertainment rather than core household tasks. Examples are:

Televisions
Radio sets
DVD players
Gaming consoles
Choosing the Right Domestic Appliance
Energy Efficiency: Many domestic appliances now come with energy efficiency ratings, helping you choose products that consume less energy and reduce your electricity bill.
Functionality: Always consider the functions you need. For instance, do you need a basic microwave or one with convection and grill features?
Size: Make sure the appliance fits in the designated space in your home and serves your household's needs.
Brand and Warranty: Opt for trusted brands and check the warranty duration and terms.
Reviews: Before buying, check online reviews or ask friends and family for recommendations.
Home Appliances
Home appliances have become an indispensable part of our daily lives. These devices, both big and small, aim to increase our comfort, reduce the time spent on chores, and improve our overall quality of life.
Conclusion
At Appliance Repairs in Lewes, we understand that when an appliance breaks down, it's more than just an inconvenience; it's a disruption to your everyday life. Our mission is to restore normalcy with swift, efficient, and top-quality repair services. For any appliance troubles in and around Lewes, remember that we're always here to help. Your peace of mind is just a call away!
The range of appliances we repair and service includes…
Washing Machines
We repair all the current and leading makes and models of washing machines.
Tumble Dryers
We service and repair all leading makes and models of tumble dryers
Washer Dryers
Our engineers are familiar with all the current models of washer dryers
Dishwashers
All the leading makes and models of dishwashers serviced and repaired
Electric Cookers
We repair all the current and leading makes and models of electric cookers
Electric Ovens
We service and repair all leading makes and models of electric ovens
Electric Hobs
Our engineers are familiar with all the current models of electric hobs
Intergrated Appliances
All types of intergrated appliances serviced and repaired by our engineers
And More
The highest standards in the Domestic Appliance Repair Trade… Find out more.
Send a Message
Click here to send an Email