Appliance Repairs in Reigate: Quick, Efficient, and Reliable

Home appliances are the unsung heroes of our daily lives. They simplify chores, provide comfort, and generally make life more manageable. But when one breaks down, it can bring daily routines to a grinding halt. This is where we come in. For residents of the Reigate area, we offer top-tier appliance repair services, ensuring you're never long without your trusted machines.
About Our Service
Having served the Reigate community for several years, our appliance repair specialists pride themselves on combining professional expertise with a touch of local care. We understand the unique needs and demands of Reigate residents and tailor our own repair services accordingly.
What We Offer
Comprehensive Appliance Repairs:
From refrigerators and ovens to washing machines and air conditioning units, our team of engineers is equipped to efficiently handle repairs prompt service across a broad spectrum of home appliances.
Fast Response Times:
We recognize the inconvenience of a broken or malfunctioning appliance. That's why our dedicated team of engineers is always on standby, ensuring swift response times and even swifter appliance repairs.
Transparent Pricing:
We believe in our customers clear, upfront pricing with no hidden charges. Our commitment is to our customers deliver value without compromising on the quality of service.
Expert Technicians:
Our technicians and engineers are trained, certified, and regularly updated on the latest in appliance technology. With a professional and deep understanding of various brands and models, they're the best in the business.
Warranty on Repairs:
We're confident in our work. That's why we offer a warranty on all our repairs, giving you the peace of mind and reliable service you deserve.
Genuine Spare Parts:
In instances where parts need replacement, we only use genuine, reliable, high-quality spare parts, ensuring longevity and reliability.
Our Repair Process
Initial Consultation:
Once you get in touch, our friendly customer service team will gather details about the malfunctioning appliance and contact details of previous customers. This helps us understand the problem and dispatch the right technician.
Diagnosis:
On arrival, our technician will conduct a comprehensive assessment to diagnose the issue.
Transparent Quote:
Before any work begins, we'll provide you an expert team with a detailed quote, ensuring you're fully informed of the costs involved.
Efficient Repair:
Once you give the green light, our technician will get to work, aiming to resolve the issue in the quickest time possible.
Post-Repair Testing:
After the repair job, we run a series of tests to ensure the appliance is functioning optimally.
Customer Feedback:
Your feedback is invaluable. We encourage you to share your experience, helping us refine our services further.
Why Choose Our Appliance Repair Service in Reigate?
Local Presence: Being locally based, we understand Reigate's landscape and its residents. This local knowledge allows us to offer a more personalized service.
Years of Experience: Over the years, we've encountered and resolved a myriad of appliance issues, making us seasoned experts in the field.
Flexible Scheduling: We offer flexible slots, accommodating your busy schedule. Whether it's the weekend or a weekday, morning or evening, we're here to serve.
Safety First: All our repairs are conducted following the highest safety standards. Your safety and that of our technicians is a top priority.
Common Domestic Appliance Repairs Issues
1. Refrigerators: Leaks, faulty thermostats, or irregular cooling.
2. Washing Machines: Not spinning, leaks, or electrical malfunctions.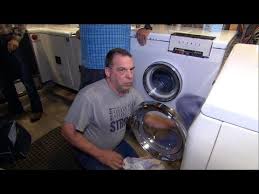 3. Ovens: Uneven heating, malfunctioning timers, or electrical issues.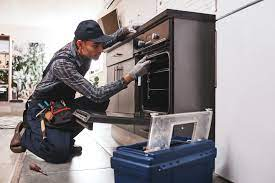 4. Microwaves: Not heating, turntable issues, or unusual noises.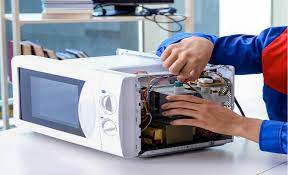 5. Dishwashers: Not draining, not cleaning dishes properly, or leaks.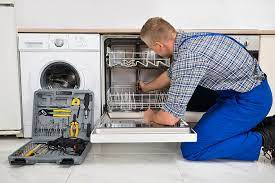 6. Air Conditioners: Not cooling, water leaks, or thermostat problems.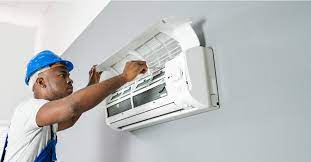 The Significance of Appliance Repair
1. Sustainability: Repairing an appliance extends and repairs its life, reducing waste and the need for manufacturing replacements, thus contributing to environmental sustainability.
2. Cost-Efficient appliance repairs: Repairing a faulty device can often be more economical than buying a new one, especially if the appliance is relatively new or high-end.
3. Safety: Faulty appliances, particularly those that are electric or gas-powered, can pose significant risks, from fires to gas leaks. Timely appliance repairs mitigate these risks.
Types of Domestic Appliances
1. Large Appliances: Often termed 'white goods' due to their predominantly white exteriors in the past, these include:
Refrigerators
Washing machines
Dryers
Ovens and stoves
Dishwashers
Air conditioners
2. Small Appliances: Compact and portable, these domestic appliance can be easily placed on countertops or stored in cupboards. Examples of domestic appliance include:
Microwaves
Electric kettles
Toasters
Blenders
Vacuum cleaners
Hairdryers
3. Consumer Electronics: Although not traditionally considered appliances, they play a significant role in home entertainment and communication. These encompass all the major brands:
Televisions
Home theaters
Radios
Phones
Appliance Repairs in Reigate
Green Appliance Repairs are the leading house appliance repair company in Brighton. We provide a high quality repair service for all makes and models of household appliances and our team of professional service engineers are reliable, friendly and fully qualified.
We employ a straightforward no-nonsense structure for appliance and even for washing machine repair, repairs and repair repairs including a fixed labour charge, whatever the fault and regardless of how long it takes or how many visits we make. There are no hidden costs and no nasty surprises.
And don't forget, we guarantee all fitted parts for 12 months. To book an engineer or for pricing enquiries call us on 01737 902058
Conclusion
Your daily conveniences shouldn't be compromised. If you're in Reigate and facing appliance issues, reach out to our dedicated team. We combine technical expertise with local warmth, ensuring your appliances are in the best hands. Book a repair today and experience unparalleled service.
The range of appliances we repair and service includes…
Washing Machines
We repair all the current and leading makes and models of washing machines.
Tumble Dryers
We service and repair all leading makes and models of tumble dryers
Washer Dryers
Our engineers are familiar with all the current models of washer dryers
Dishwashers
All the leading makes and models of dishwashers serviced and repaired
Electric Cookers
We repair all the current and leading makes and models of electric cookers
Electric Ovens
We service and repair all leading makes and models of electric ovens
Electric Hobs
Our engineers are familiar with all the current models of electric hobs
Intergrated Appliances
All types of intergrated appliances serviced and repaired by our engineers
And More
The highest standards in the Domestic Appliance Repair Trade… Find out more.
Send a Message
Click here to send an Email